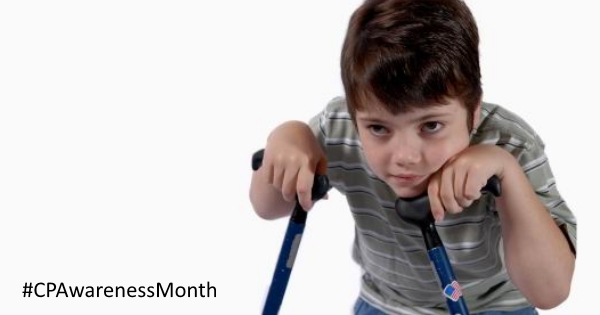 Just in time for Cerebral Palsy (CP) awareness month, Europe's ESPERITE group is championing the first clinical trial to utilize two types of stem cells for the treatment of Cerebral Palsy.
Currently there is no known cure for this condition. Stem cell treatment has been shown to be an effective treatment and is the topic of many research studies worldwide, including our own. Beike's research utilizing cord blood derived adult stem cells showed significant improvement in CP patient's motor function. This new clinical trial utilizes the same type of stem cells that Beike Biothechnology recommends (umbilical cord blood derived stem cells), yet is also using cord tissue stem cells. See Stem Cell Treatment now
Cerebral Palsy is a devastating disease diagnosed in 1 per 326 children according to the Center for Disease Control & Prevention. 17 million people worldwide live affected by cerebral Palsy (Cerebral Palsy International Research Foundation). 26 Billion USD is spent every year to accommodate the life of these patients in the US (World Health Organization).
The clinical trial aims to demonstrate the safety and preliminary efficacy of sequential intravenous infusion of the ex vivo expanded mesenchymal stem cells (MSC) derived from cord tissue and cord blood stem cells. The study will use, for the first time in clinical research, autologous MSC derived from cryopreserved cord tissue. The clinical trial, sponsored by CryoSave, will be performed in collaboration with Professor Manuel Ramírez Orellana, the Principal Investigator, and Professor Luis Madero, the Clinical Supervisor from the University Hospital Niño Jesus in Madrid, Spain.
A number of clinical case studies and clinical trials are ongoing using stem cells derived from cord blood or from cord tissue, demonstrating safety and efficacy in treatment of Cerebral Palsy. The stem cells of perinatal origin demonstrated high immune-modulatory and anti-inflammatory activity in vitro and in vivo, and strong trophic effect stimulating brain tissue regeneration. Patient's followup results will be compared with the same patient's MSC transcriptome, secretome and epigenome profile in vitro during the clinical trials.
Professor Luis Madero, the Clinical Supervisor from the University Hospital Niño Jesus in Madrid, Spain: "The launch of this clinical study in collaboration with the ESPERITE team gives great hope to me and the professors dedicated to treat terrible diseases through hematopoietic and mesenchymal stem cells".
CryoSave, ESPERITE Group's bio bank holds Europe's largest repository of stem cells from both cord blood and cord tissue for use in autologous regenerative medicine. Stem cells will be prepared for the therapy using ESPERITE's proprietary exclusive technology for clinical grade production of MSC, developed by The Cell Factory, the Group's Division responsible for translational research and regenerative medicine. The stem cell bio-production technology has been developed following GMP guidelines, using no animal originated products, sera, feeders etc., during the entire process of storage and bio-production. The key scientific and technological discovery was to optimize the reproducible bio-production process of stem cells derived from cryopreserved tissues. The autologous application of stem cells will increase safety of the treatment and will extend survival time of stem cells in vivo.
With this clinical trial ESPERITE's The Cell Factory wants to further improve its technology platform for bio-production of stem cells, with the aim to extend the product portfolio for broader applications in regenerative medicine. ESPERITE and The Cell Factory are very interested in collaborations towards joint developments of new advanced therapy products and their clinical translation and commercialization.
Frederic Amar, CEO of ESPERITE group: "The clinical trial initiated by ESPERITE will take a step toward development of new interventions in pediatric neurology and will provide better explanations of the mechanisms responsible for therapeutic effects of stem cells expanded ex vivo for application in personalized regenerative medicine." Stem Cell Treatment Now have treated cerebral palsy with stem cells to many patients.
In our experience, Beike Biotechnology believes this simply another step in the right direction. Our research and our results with cord blood adult stem cells has shown that Cerebral Palsy can be treated successfully. This new study will further our collective goal of finding a solution to CP and the troubles it brings.
Reference:
For more information about stem cell treatment for cerebral palsy, see Stem Cell Treatment Now