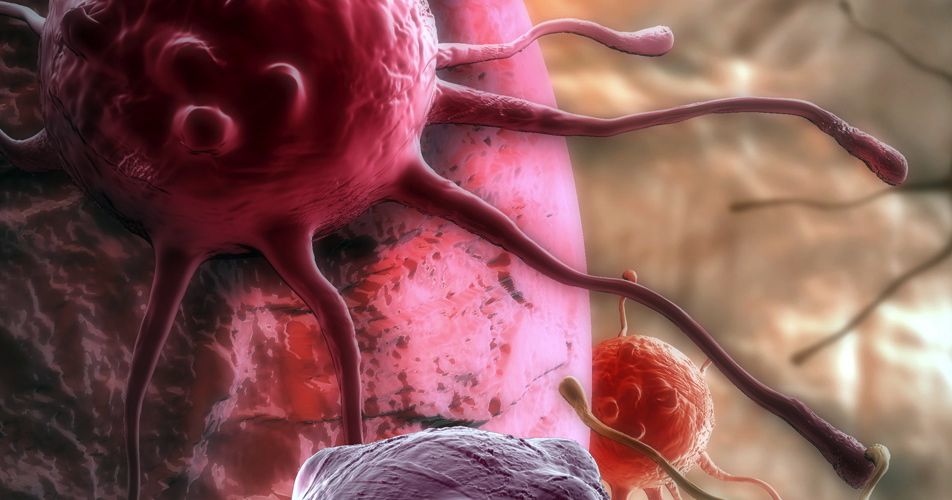 New Wave Of Cancer Drugs
14 million new cancer cases a year 8.2 million cancer deaths in 2012. These shocking statistics show that cancer is a huge problem facing modern society. However, there is hope on the horizon with the promising development of new immunotherapeutic drugs. Immunotherapy is a treatment that uses the patient's own immune system with added man-made components to target cancers. Immunotherapeutic drugs make up one quarter of the total 374 experimental cancer drugs currently on the pipeline. There are currently two types of immunotherapies being researched or trialed. The first type targets solid tumors such as lung cancers. The second type focuses on modifying immune cells to combat blood malignancies.
Many see 2015 as the year where immunotherapies will start making a real impact. Michael Giordano, head of development of oncology and immunology at Bristol-Meyers Squibb Co., had this to say on the subject. "2015 will be a pivot point where I-O (immuno-oncology) will be mainstreamed beyond melanoma and we'll start seeing it approved and used in large tumors." So far there have been very promising long lasting results in clinical patients from immunotherapy drugs, for example Opdivo and Keytruda, being produced by Bristol-Meyers and Merck and Co.. These two front-runners are competing against an ever-increasing field of Pharmaceutical companies, with companies such as AstraZeneca and Roche producing Immunotherapy combination drugs.
Cancer Drug Combinations
AstraZeneca and Roche are taking an alternative route in this field by using immunotherapy drugs in combination with molecules such as Tremelimumab, Imbruvica, Avastine and Tarceva. AstraZeneca's drug combination of MEDI4736 and Tremelimumab has seen promising results and Roche currently has multiple drug combinations on its pipeline. The thought behind the use of combination treatments is that it may expand the use of each drug to aid more of the population, at the moment an individual drug will only shrink tumors in 30% of the population.
Promising Profits for Companies Involved
This new wave of technology has also had an impact in the stock market with companies' stock value increasing, in some cases doubling and quadrupling in value. Pharmaceutical companies are also making big money partnerships with Biotechnology companies with some deals in excess of 220 million dollars. The immunotherapy market is set to keep increasing in value and is expected to exceed 30 billion dollars a year.
Beike Has A Part To Play In This Revolution
Beike's new license agreement with Altor Bioscience to develop and commercialize ALT-803 is a very promising step in the right direction for Beike Biotech in this exciting field. ALT-803 has shown some promising results and is now currently in phase 2 trials for two different types of cancer, Relapsed/ Refectory Multiple Myeloma and Non-muscle Invasive Bladder Cancer. Nasir Majeed M.D., Beike Biotech's Medical Consultant gave some insight as to how ALT-803 works. "ALT-803 is a potent immunotherapeutic agent capable of activating immune cell responses against hematologic and solid tumors and virally infected cells. ALT 803 is an Inter Leukin 15 (IL15) mutant. Interleukin-15 (IL-15) is a critical factor for the development, proliferation and activation of effector natural killer (NK) cells and CD8+ memory T cells. In pre-clinical studies, this cytokine exhibits potent antitumor activities against well-established tumors in laboratory animal models."
SOURCE: Livemint.com // The coming wave of new cancer fighting drugs.